2020 has been a strange… alright, we'll say it… spooky year. Last fall, as we prepared for our Halloween candy buy back event, we could never have guessed the scary turn life would take only months later, thanks to COVID-19.
Since the nationwide shutdown was ordered in March, businesses have struggled to stay open, stay afloat and stay in touch with their customers. To that end, and as a token of our appreciation to our loyal clients, we launched our painted pumpkin giveaway.
You might have seen some of our painted pumpkin pictures on our Facebook page. In case you missed it, here's a little story about how our business is keeping connected with and saying thank you to our valued customers.
Putting a New Face on the Pandemic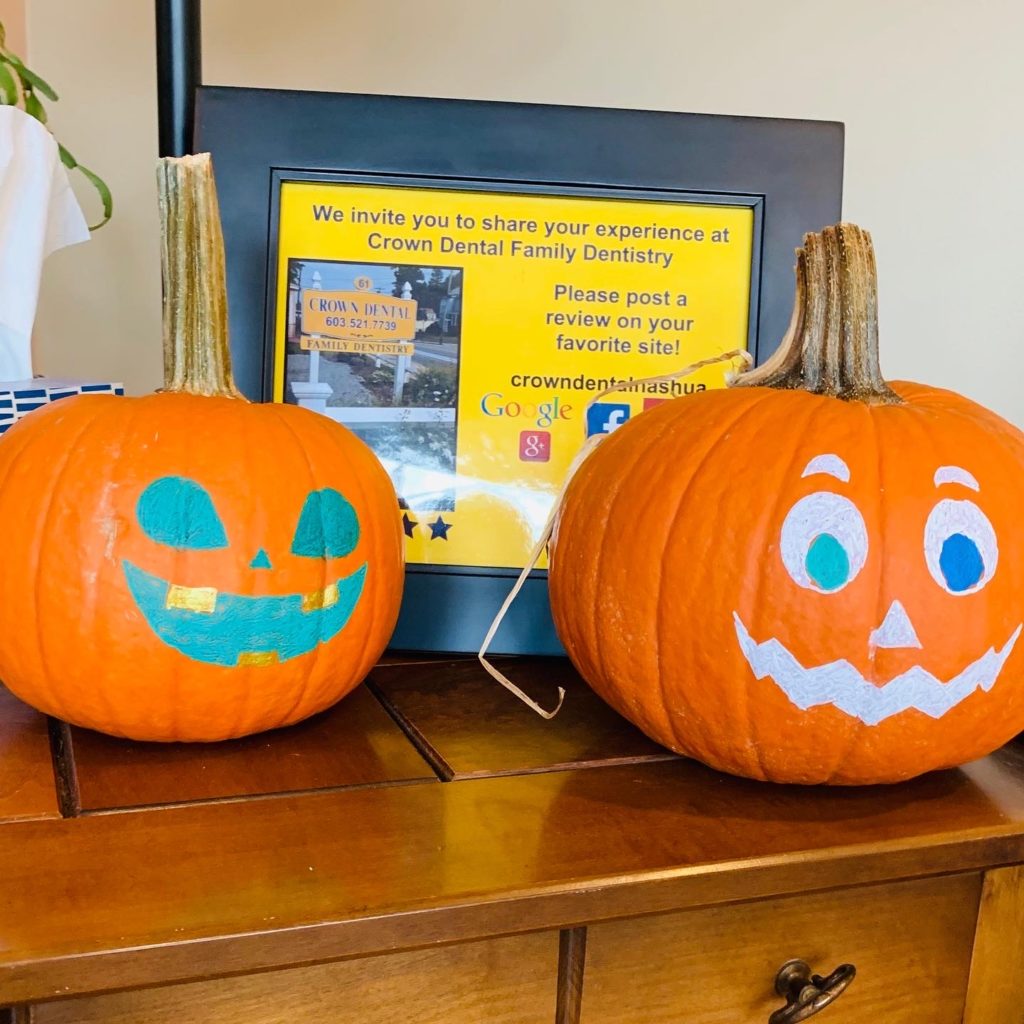 We have to admit; we miss giving back to the community in our typical fashion. Last year, we organized a Halloween candy buyback event, which was a smashing success. The gist was we would "buy" back any unwanted Halloween candy in exchange for a plush Beanie Baby from Dr. Chen's own extensive collection, along with a toothbrush goodie bag.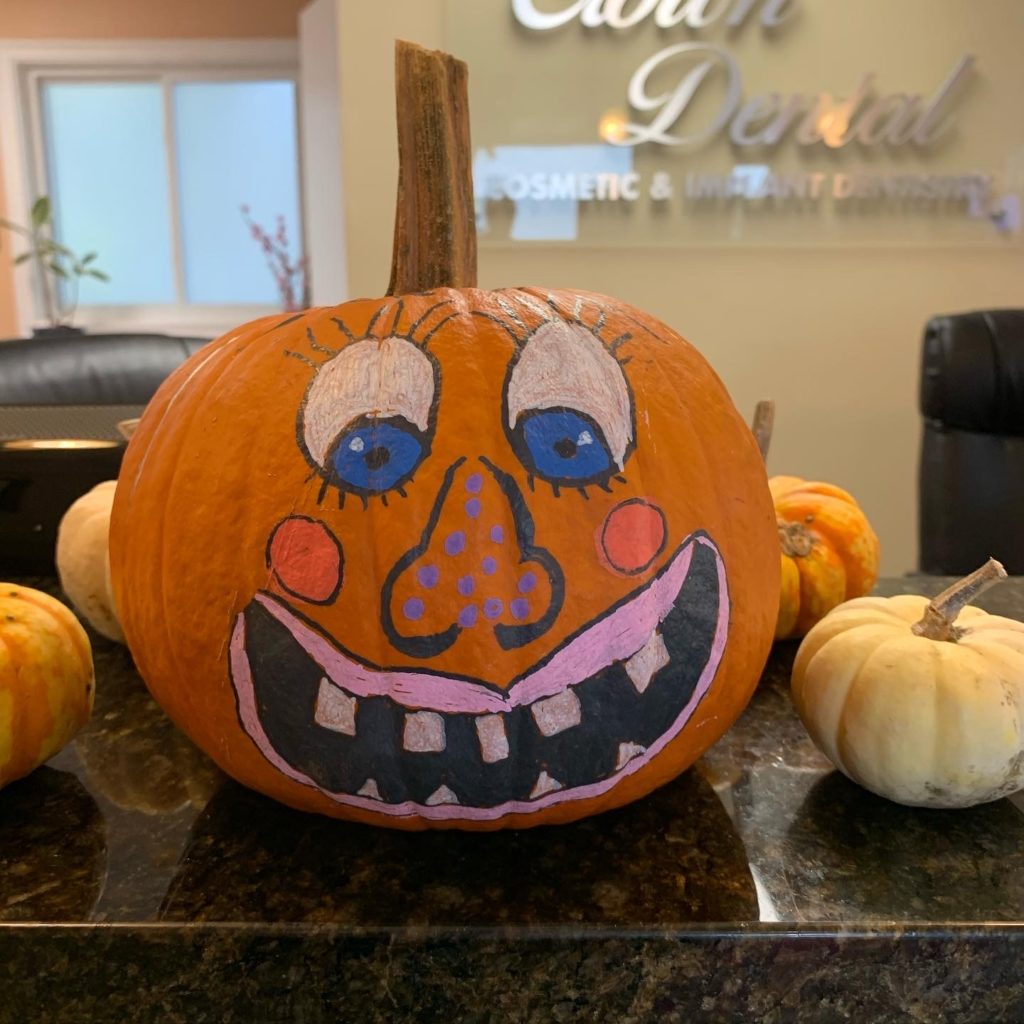 Our efforts were met with rave reviews and we collected a considerable amount of candy, which we then sent overseas to those serving in the United States military, courtesy of event co-sponsors, Operation Shoebox and Move America Forward.
Obviously, COVID-19 has placed a premium on social distancing and so we can't invite our patients to visit unannounced or linger in our lobby. For that reason and because we couldn't be more appreciative of those who continue to support Crown Dental during this challenging time, we decided that a gesture of thanks in celebration of our clients and the fall season was in order.
Just like that, the painted pumpkin giveaway launched!
Every client who comes in for an appointment before Halloween will go home with their very own pumpkin painted by our staff. We think this is a fun, lighthearted way to embrace autumn and show our thanks to our clients, both loyal and new.
Although Halloween is practically upon us, you can still book an appointment and claim your own painted pumpkin. In the meantime, we invite you to read up on the best and worst Halloween treats for your teeth and then give us a call when you're ready to pair your cleaning with a pumpkin!