Halloween is on its way and your kids are probably already clambering to fill their treat bags to the brim with their favorite (and possibly forbidden) candies. We're not here to take the fun out of this sugar-laden holiday, no matter how spooky sugar might be.
In fact, we've got a few tips for choosing certain treats over others for the sake of your healthy smile.
Chocolate Lovers, Rejoice!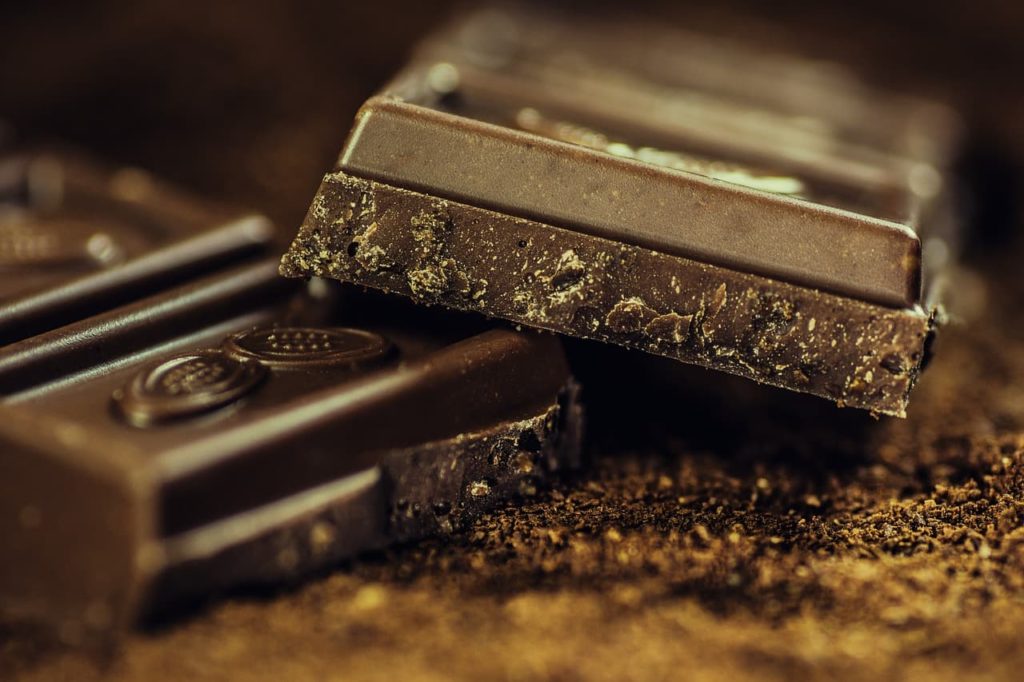 That's right. Of all the types of candy on the market, chocolate is the least offensive with respect to oral health. According to ADA dentist Dr. Ana Paula Ferraz-Dougherty, "Chocolate is one of the better candies because it washes off your teeth easier than other types of candy."
Better yet, and if possible, opt for dark chocolate over other varieties for less sugar.
That's a "Hard No" on Hard Candies
Here's the problem with hard candies like Gobstoppers. It takes a while to consume them, which gives the sugar more time to create more acid along your gum line and between your teeth. Just ask Facebook founder Mark Zuckerberg's father, Edward J. Zuckerberg, DDS, who cautions, "Candies that stay in the mouth longer — like a giant lollipop — are the worst."
We're guessing Mark didn't necessarily "like" Halloween with a dentist for a dad. But, if we ask ourselves, "What's in a name?" and then pass out Jawbreakers, we might be tempting fate on Halloween night.
Kick Caramels to the Curb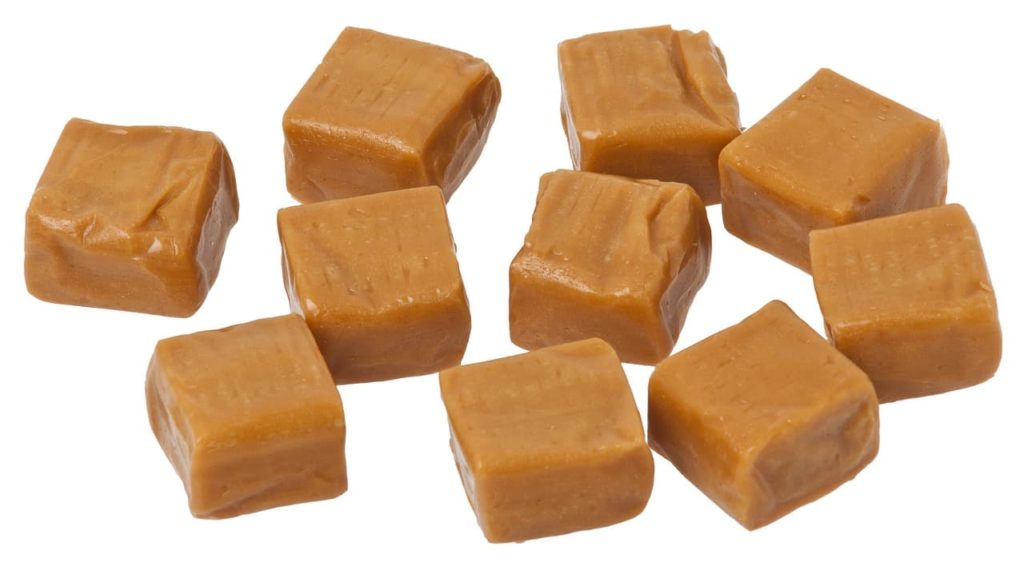 Unlike hard candies, caramels are easy to chew, but are often savored (hello, they're delicious). The result is that some of the gooey caramel goodness will find its way into the gaps, however small, between your teeth. Unless your kid is a seriously focused flosser (we assure you, there aren't many out there), it's best to avoid caramels.
This is especially true if your kiddo is rocking braces or other dental gear. Ramon A. Duran, DDS, and author of Your Best Smile… For a Lifetime: Achieving Your Optimal Oral Health warns, "Highly sticky or chewy stuff like caramels can pull out dental work. Avoid them even more during the first 24 hours of getting a dental filling,"
Get Lost, Gummies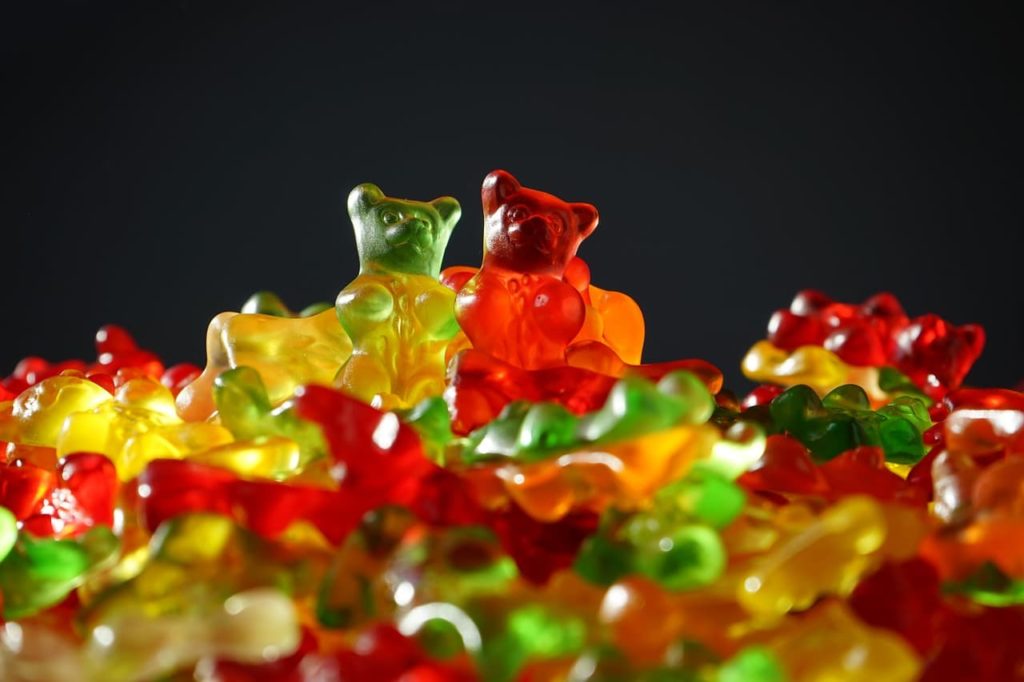 When asked, Michael Messina, DDS and ADA consumer adviser, explains that "Gummy candies and licorice are very sticky sugars." So, when it comes to the best Halloween candies for the kiddos, "They would not be my preference as they are more difficult to brush off of the teeth."
Of course, we know that gummy bears, Twizzlers, and Red Vines are very much the preference of Halloween enthusiasts, no matter what the experts say.
The same kinds of warnings accompany sour and citrus candies — so Sour Patch Kids and Lemonheads are also on the list of less than desirable treats.
You're probably wondering what you actually can pass out on Halloween that might pass muster, at least as far as the community of dental professionals is concerned. We've got a few tricks to share…
Shop Sugar-Free
Sure, it sounds obvious, but you might be surprised to discover just how many kinds of sugar-free candies you can find at your local grocery store. In fact, so many of the worst candy culprits listed above have sugar-free counterparts. With retail chains already stocked up for the season, scope out the sugar-free offerings and see if your can trick your kids and their costumed companions come Halloween night.
Nix Candy Altogether… Sort of.
Other healthier options include popcorn — with plenty of varieties now sold in individual bags, granola bars and — heads up, seriously plot twist alert… Pixie Stix. That's right, those skinny straws filled with absolutely nothing but pure sugar.
How? How can those be preferable to say, a licorice rope? Simply because kids just upend them down their throats, meaning precious little sugar (by comparison) lingers on their teeth.
Let Yourself be Lame
Embrace your inner lame-parent identity (no costume required) and hand out non-food items like school supplies (we dare you) or glow sticks, which could actually come in handy while your kids scavenge for sweets elsewhere.
As with most things in life, moderation is key and keeping up with healthy oral hygiene habits will take care of the rest. Make sure your kids are booked in for their regularly scheduled cleanings by giving Denise a call.
From all of us at Crown Dental, have a very safe and happy Halloween!