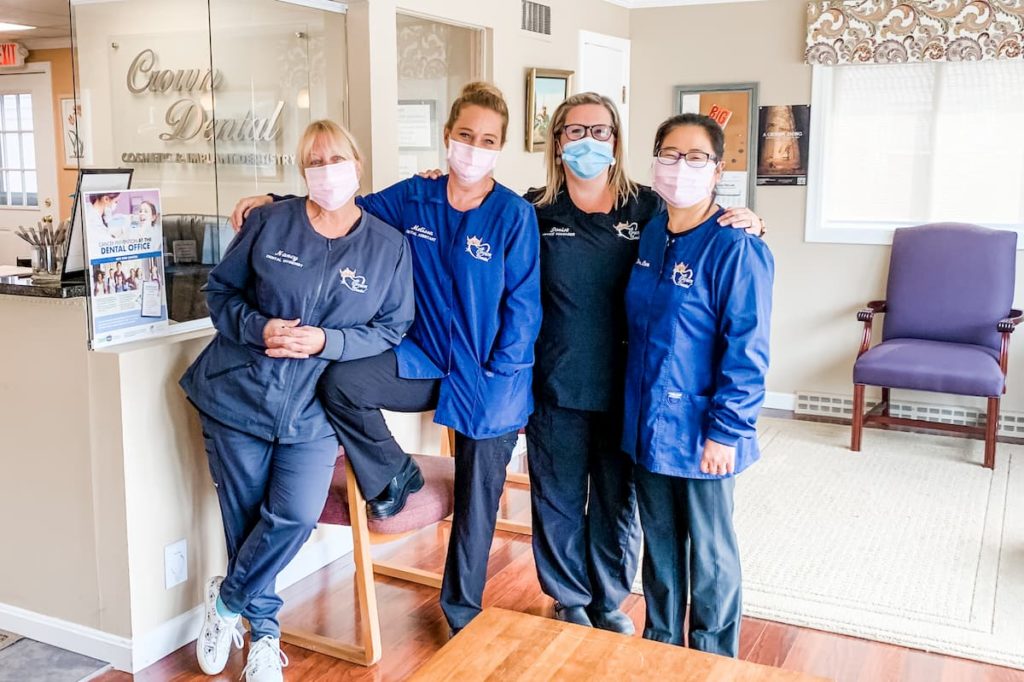 The Crown Dental team is delighted to welcome you to our office and motivated to create a comfortable and relaxing environment at every visit. We recognize that our patients present with unique needs and concerns, which is why we customize our dental care to exceed every client's expectations.
Inspired to always keep learning as the dental industry evolves, we make every effort to bring the best of today's dentistry to our community.

Meet the Crown Dental Team!
---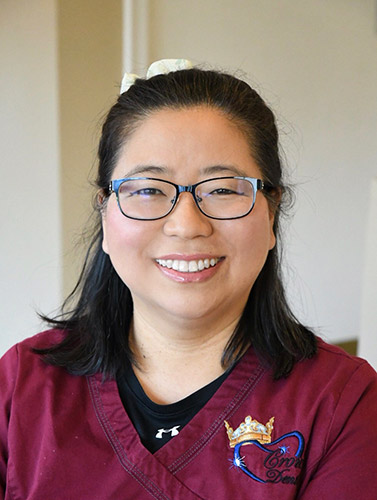 Dr. Jennifer Chen
DMD
Although she would joke that she works for her staff instead of the other way around, the true leader of Crown Dental is Dr. Jennifer Chen. Raised in Queens, NY, Dr. Chen graduated Vassar College with her BA in Biochemistry and went on to earn her DMD from Tufts School of Dental Medicine. She is also a proud Fellow with the Academy of General Dentistry.
Dr. Chen's personal motto is "You never know what you don't know." In other words, never stop learning. In this spirit, she has spent hundreds of hours in continuing education classes. This includes training with the American Academy of Implant Prosthodontics, completing more than 400 hours of education in all things implant related. Additionally, Dr. Chen completed a Nobel-biocare comprehensive surgical mini-residency at Montefiore Dental Implant center and has been certified for BotoxA and Dermafil by Tufts School of Dental Medicine.
Despite Dr. Chen's dedication to dentistry, she does make time to pursue other passions. Away from the physical demands of her job, Dr. Chen chases after her toddler son and raises chickens. A farmer at heart, she would love to raise turkeys, geese, ducks and cows. Until then, she is happy taking care of her patients, with the help of a wonderful staff that allows her to provide the best preventative and restorative care possible.
---
Denise Closson

Office Manager
At Crown Dental, Denise is responsible for the office finances, human resource issues, credentialing the dentist and anything else that will enable the owner, Jennifer Chen, to focus on her dentistry rather than running a business; however, as far as she is concerned, the best part of her job is the people she works with! Crown Dental feels like a family and that is how we want our patients to feel as well. If Crown Dental feels like family, it's because it is!
When she's not working, Denise loves spending time with her husband, four children, and friends. She volunteers for Habitat for Humanity and she can be found with her head in a book whenever she has a spare moment. Need a suggestion for something to read….she's your girl!
Denise's pride and joy are her children. She credits them with teaching her to embrace and love people for their differences, and to always live a life of kindness, acceptance and compassion – values she and the rest of the staff share and exhibit with all their patients.
Conversation Starters with Denise
Dream dinner party: the cast of Will and Grace
Favorite book: A Prayer for Owen Meany
Favorite musical genre: Country
---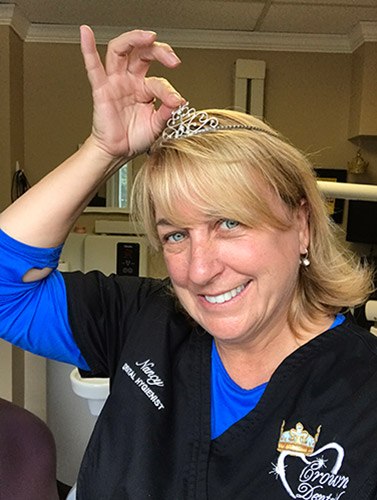 Nancy Schalk

Dental Hygienist
Nancy is the heart of Crown Dental. She truly loves what she does and that joy is evident in all her interactions with her patients and fellow staff. Although it's difficult to imagine her doing anything else, those who know her well would not be surprised if she suddenly switched career to party planner, travel agent or even magician's assistant (her secret dream). Bottom line is life and work should be fun and happy!
When she isn't working, Nancy can be found volunteering at her daughters' schools, attending their sporting events or out having a great time with friends. She also takes advantage of every opportunity to travel. Those who have their teeth cleaned by Nancy will find themselves looking up at a giant illustrated map of the world, most of which she has seen. She even started her career working as a hygienist in Switzerland — a life changing experience! This was followed by another adventure – meeting and marrying her husband, Dana. His adventure continues…
Ice breakers are totally unnecessary when it comes to Nancy!

---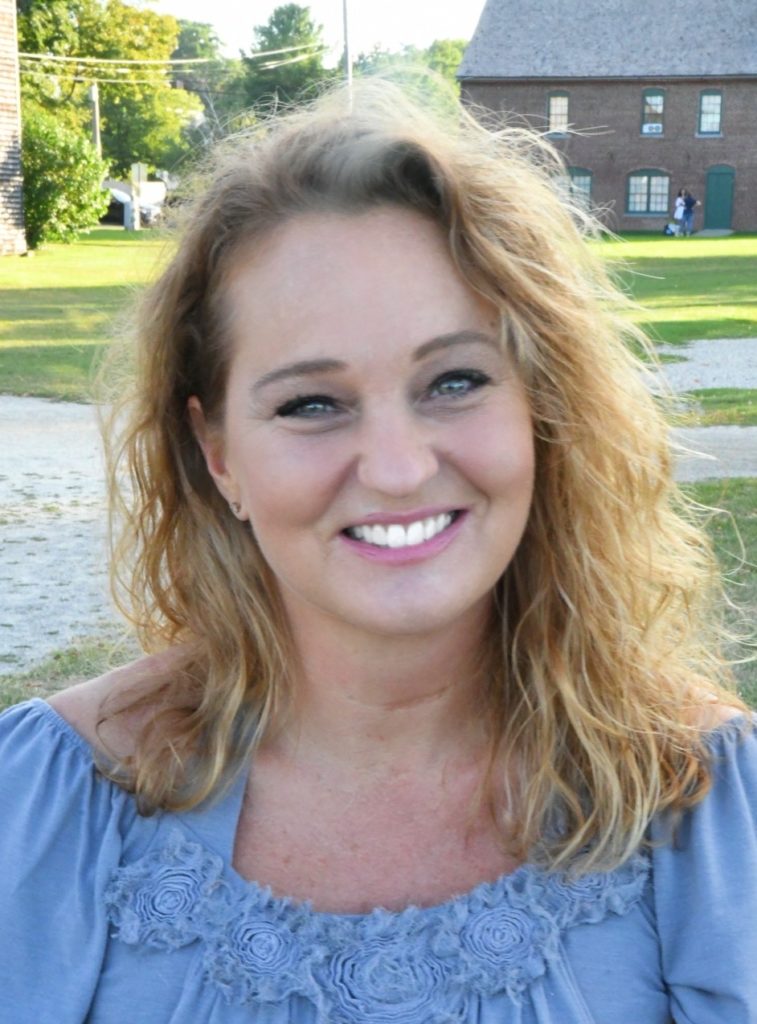 Melissa Richard

Dental Assistant
She may be the newest member of the team, but she's already a part of the family. Melissa Richard, our dental assistant, comes to us with an amazing work ethic, a ton of experience and a huge heart. Melissa has been in the dental field for over 20 years, working as both an assistant and an office manager so she is well versed in the workings of a dental office. When she isn't working, Melissa is mom to a teenage daughter and two cute Boston terriers. She enjoys gardening, arts and crafts, and spending quiet time at home with her family.
Conversation Starters with Melissa
Dream dinner party: Mark Wahlberg and his family
Favorite movie:: The Notebook and Grease
Favorite book: Harry Potter series