The goal of restorative dentistry is to make your smile whole again. Restorative dentistry includes anything from filling a cavity to fixing or replacing a tooth damaged due to injury or trauma.
Where preventive dentistry is defined by proactive, routine cleaning and healthy oral hygiene habits, restorative dentistry concerns repairs and corrective dental work. If you're worried about a crooked, dull, or yellowed smile, restorative dentistry can help align and polish your teeth for better oral health and improved appearance.
This is why it is so important to schedule your regular 6-month dentist check-up, so your dentist can monitor your teeth for any restorative dental work that might need to be done.
Common procedures or services that fall under the umbrella of restorative dentistry can include:
Cavity Filling
A filling is a seal to help treat existing and protect against future cavities. Fillings require little maintenance besides brushing your teeth!
Crown or "Cap"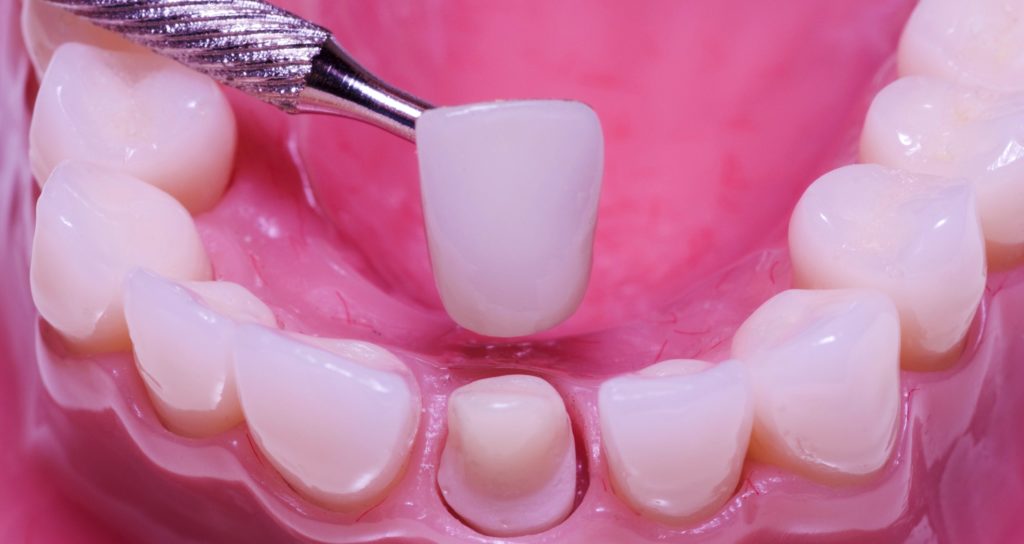 A crown or cap is a covering that fits over a broken tooth to help repair it to its original state. This covering helps preserve the tooth that remains and gives the tooth its full structure.
Dental implants or bridges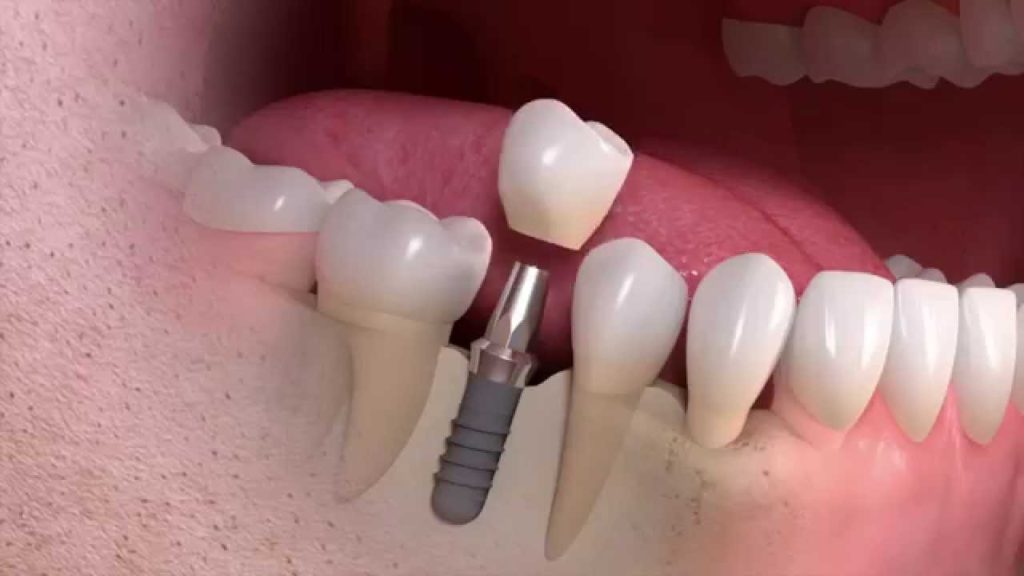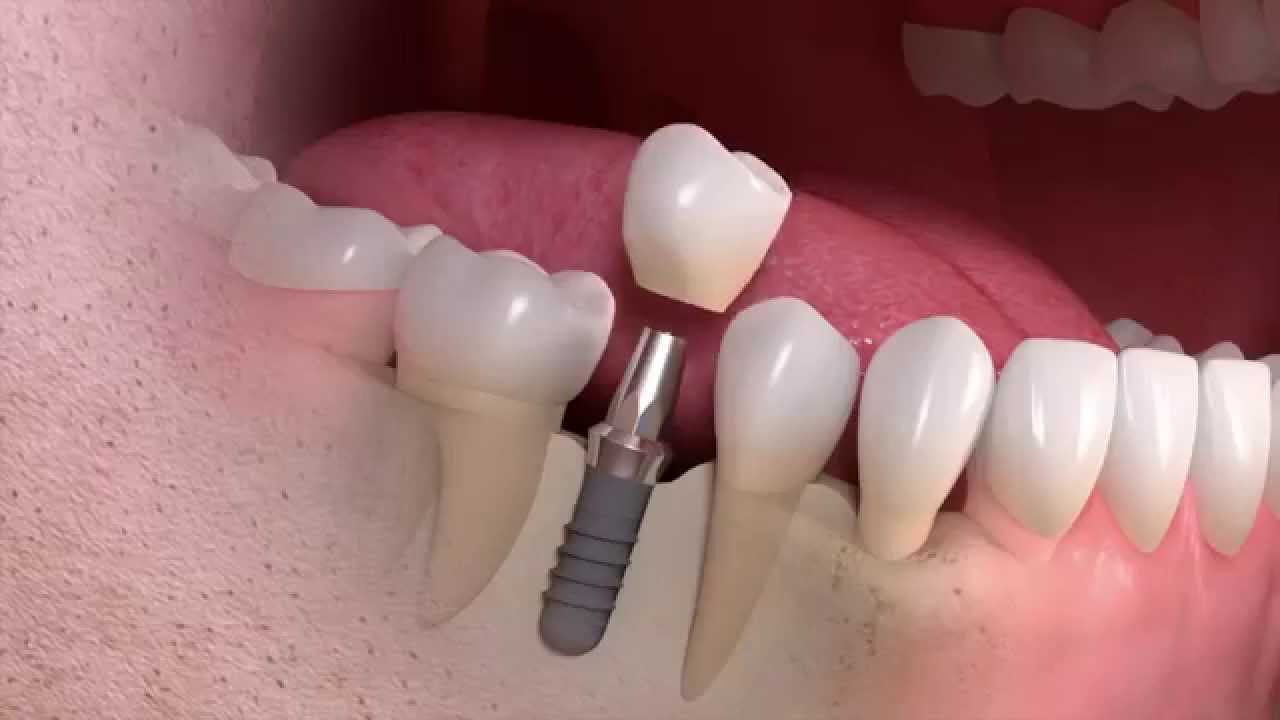 A dental implant is the fusing of titanium posts with an artificial tooth on top. A bridge is somewhat similar to a dental implant. It places an artificial tooth in the space where a tooth is missing. It is connected to the mouth by having two crowns placed on the surrounding healthy teeth.
Dentures or partial dentures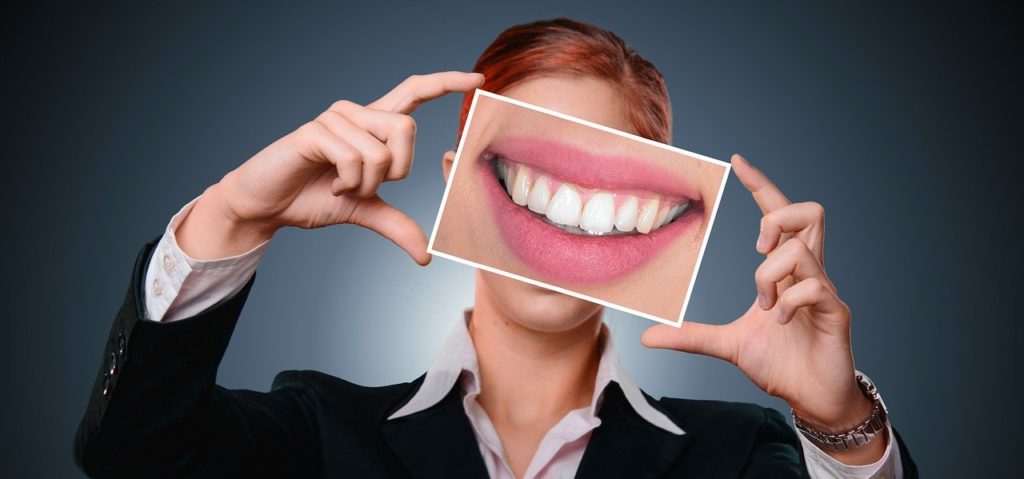 Dentures are a great option for people who are missing all of their teeth. They are artificial teeth that are sealed to the gumline. Partial dentures are for people who are missing just some or even just one tooth. It is a single artificial tooth to cover the hole in the smile. This option is removable, which can be favorable for eating or sleeping. A partial fixed denture is quite similar to a partial denture except it stays in its place.
Teeth whitening

Our teeth whitening service is designed to create a whiter smile. In a few sessions that are between 30 to 60 minutes, teeth can look anywhere from three to eight shades brighter. This is done by applying a gel that contains hydrogen peroxide. The hydrogen peroxide breaks through the layers of your teeth to reveal a brighter, whiter smile. Because of the hydrogen peroxide in the gel, this can create some sensitivity post-session.
Invisalign or ClearCorrect Braces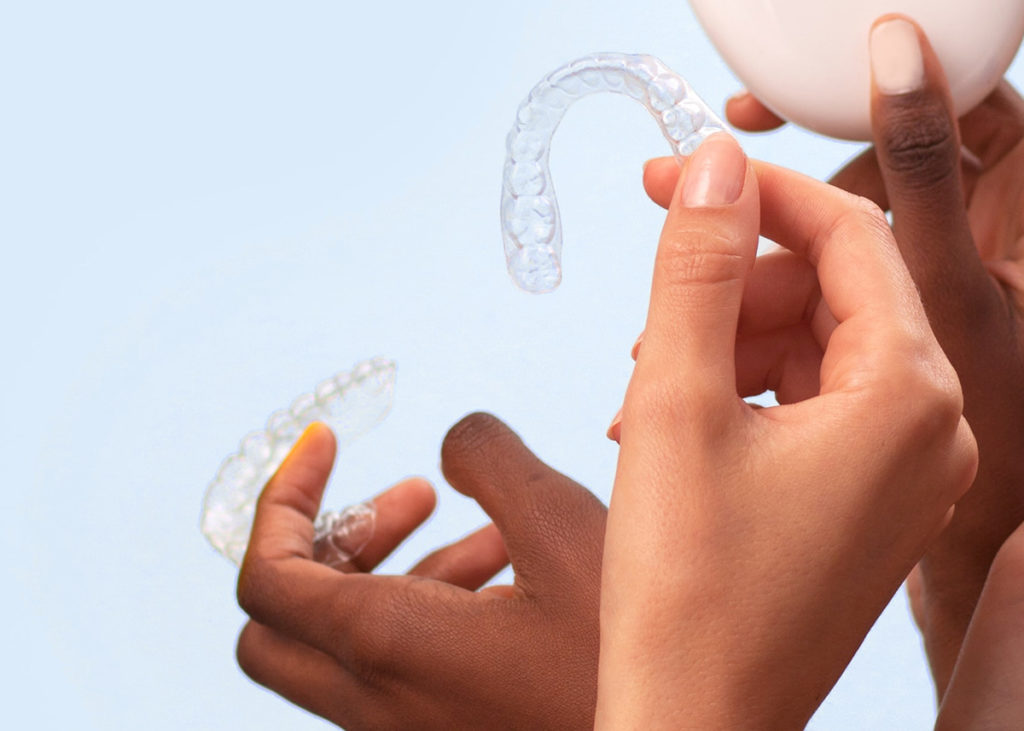 The modern approach to straightening your teeth without traditional braces. Traditional braces are metal brackets glued to the front of your teeth and held together by a metal wire. The teeth move into place slowly as each orthodontist appointment, tightens the braces. Gradually over time, the result is a beautiful smile. We offer a modern approach using plastic aligner trays through Invisalign or ClearCorrect that are nearly imperceptible so you don't have to be the "person with braces"!
Is there something about your smile that leaves you feeling self-conscious or in any pain? Whether your concern is all about comfort or cosmetics, give us a call to schedule a consultation or routine cleaning so we can better evaluate your needs. We're confident that Crown Dental's restorative dentistry services are just what you need to put the shine back in your smile.