Hi Everyone,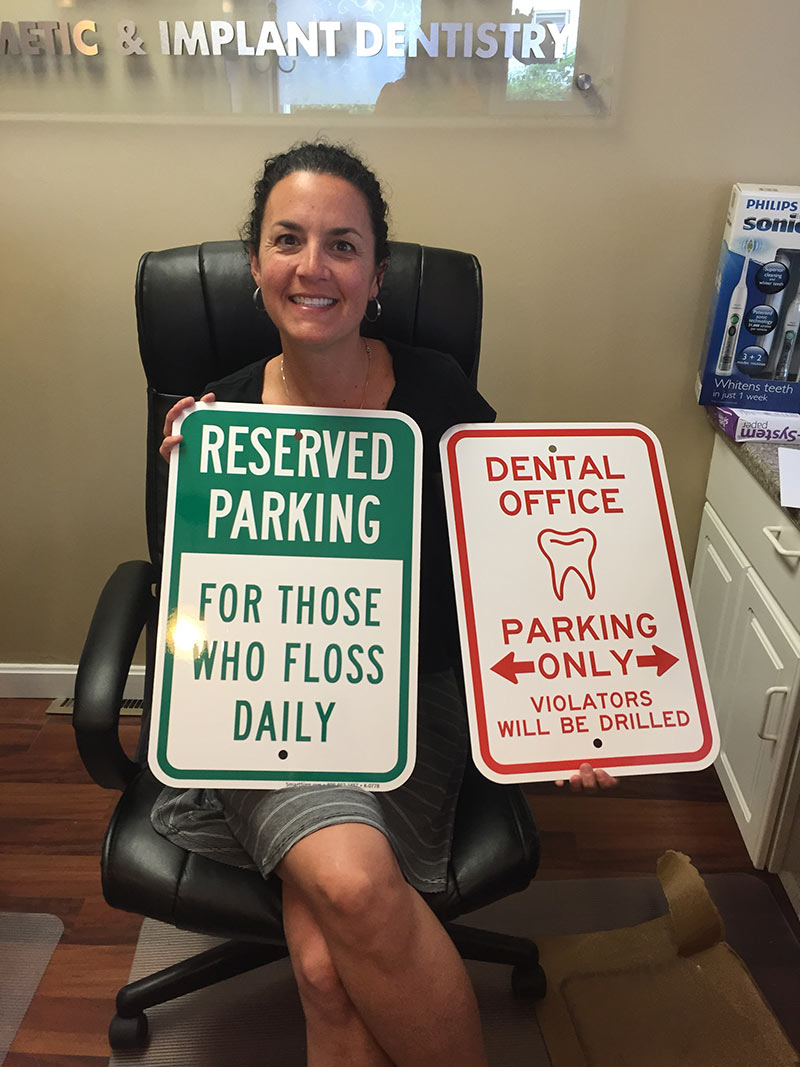 We would like to announce the official start of our monthly blog. We are excited about this brand new way for us to connect with all of you. Each month we will feature a new post that will give all of you valuable information about your dental health, but we thought we'd kick things off with a review of the past year.
It's been a wonderful and eventful first year for Crown Dental here at our Nashua location. As most of you know, we opened our doors in early February here at 61 Amherst Street in Nashua. We would like to thank all of you in the community for welcoming us with open arms and, of course, bright smiles!
The first quarter of 2015 had us off to a little bit of a slow start. First there was the process of setting up the office. We wanted to make it as comfortable and inviting as possible for all of you. Then we had a couple months where it was just Dr. Chen and Nancy here trying to get things off the ground. Poor Nancy was stuck with three different jobs there for a while, hygienist, assistant, and front desk.
It didn't help matters that, as you all know, winters here in New England can be tough, and this past one was one of the worst in recent history, but we stayed open, even during the blizzard on February 9. Of course, most of you had higher priorities at the time than coming to the dentist, and we didn't blame you!
In March we finally started to see business improve thanks to some promotions that we ran. That led to many of the area's athletes coming to us for custom fit mouth guards. They were thrilled that we could make the guards in their school colors. We had a lot of fun working with them and hope to continue helping them with their dental needs well into the future.
As March came to a close, Dr, Chen and Nancy had a talk and decided that it was time to get a dedicated office manager to take some of the pressure off of Nancy. That's when Karen joined our team, and she signed on just in time because that was also the month that we ran our Open House.
We had so many things to do that we weren't sure we would manage to get it all put together. There was the menu to plan, invitations to send, decorations to put up, and caterers to hire. But with Karen's help we got it all done. We wound up having the party catered by Tiya's Restaurant of Manchester, as well as McNulty and Foley. We were thrilled to see so many of our friends, family members, patients, and local dental specialists show up to support us and officially welcome us to the neighborhood. Everyone had a fantastic time! At that time we felt like we were officially into our new home at 61 Amherst Street.
Over the summer Dr. Chen went to China to visit with family, but things didn't slow down here at Crown Dental. We spent a large portion of the summer mingling with the community. We especially enjoyed baseball season, and our banner was hung at the Nashua Historic Holman Stadium. As the summer came to a close, we realized that it was time to hire yet another team member. That's when Denise joined us.
The last quarter of 2015 has also been a busy one. October was dental health month. Denise and Nancy marked the occasion by going to Birch Hill Elementary School to teach kindergarteners about dental health. They also had a pumpkin decoration contest with the kids. Everyone had a great time!
In November Dr. Chen became a certified CPR Instructor. Her goal is to offer free CPR classes here in our office beginning in 2016.
Now here it is December already. We just had our very first office Christmas party. We all went to Tiya's in Manchester and had a lot of laughs! It's been a fabulous year, and we look forward to making 2016 even better.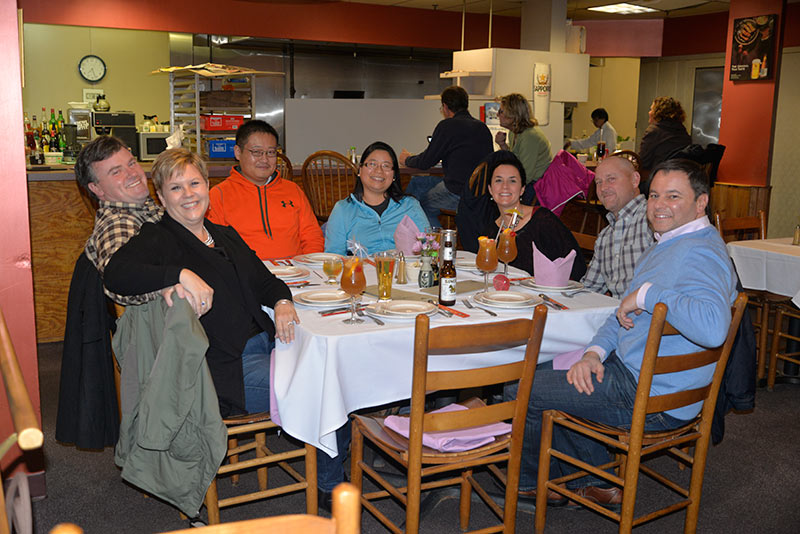 We can't wait to see what the new year holds for ourselves and for our patients. We hope all of you will keep following our new blog for the latest news and information. Our entire staff wishes you all a Happy New Year! We look forward to seeing you in 2016!